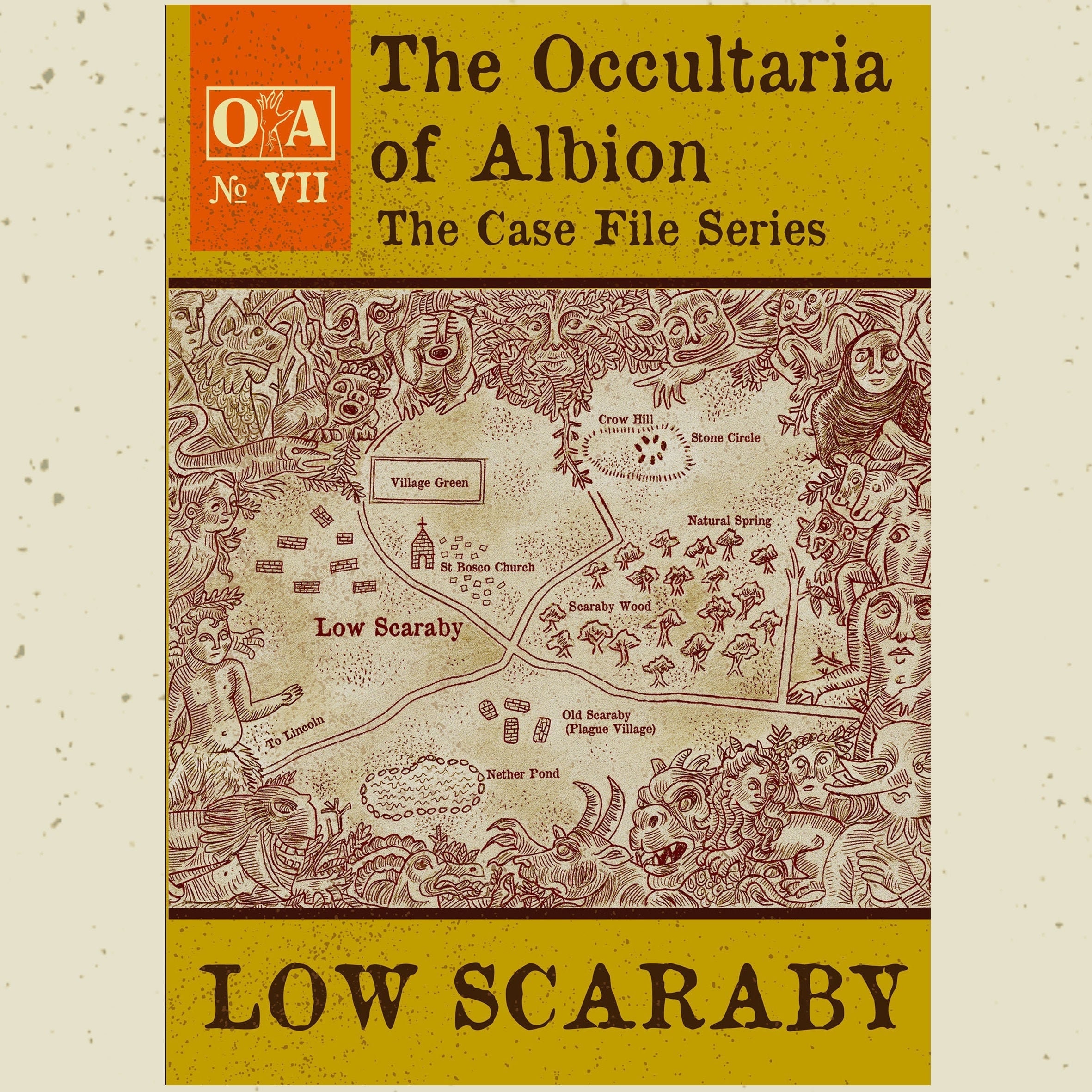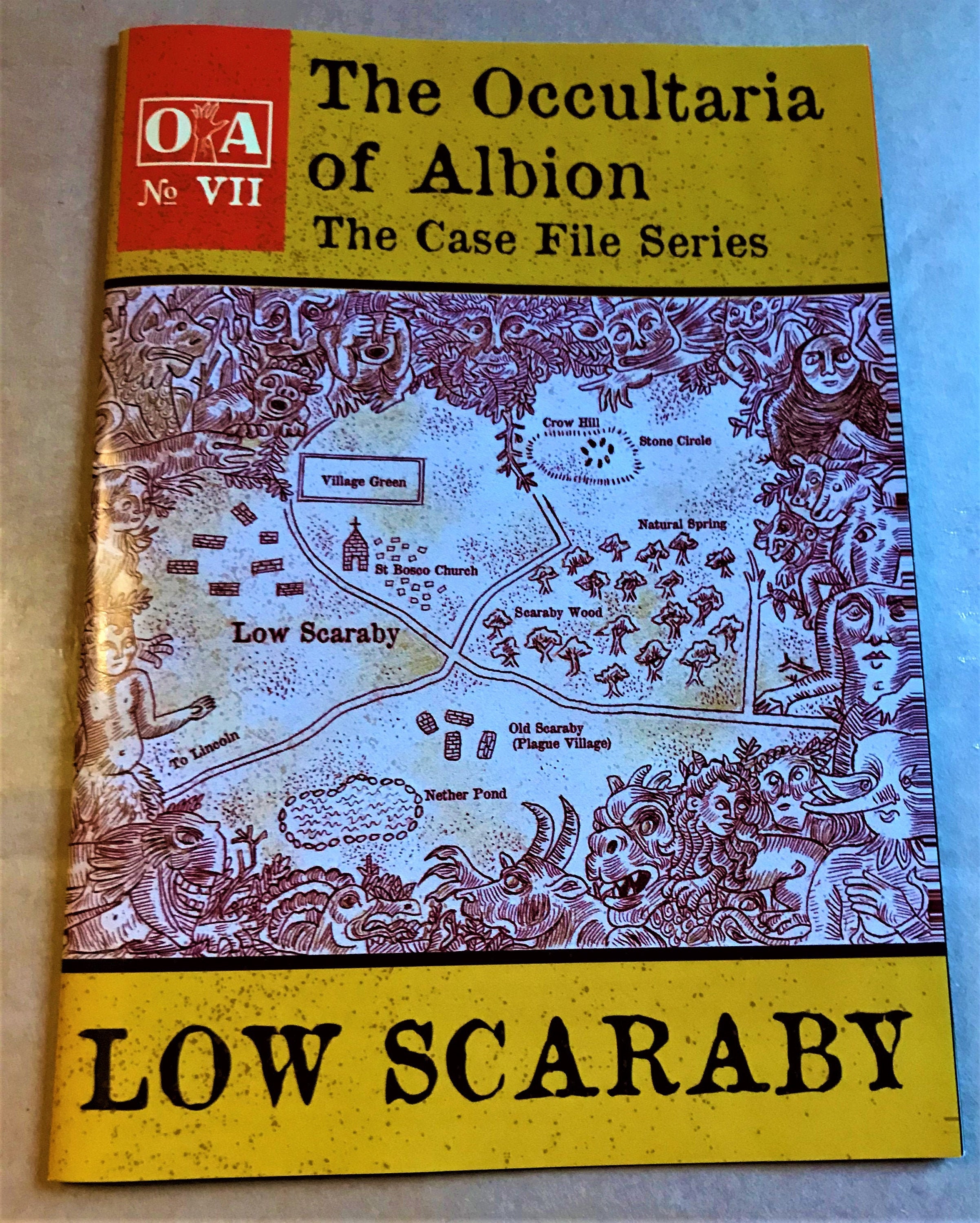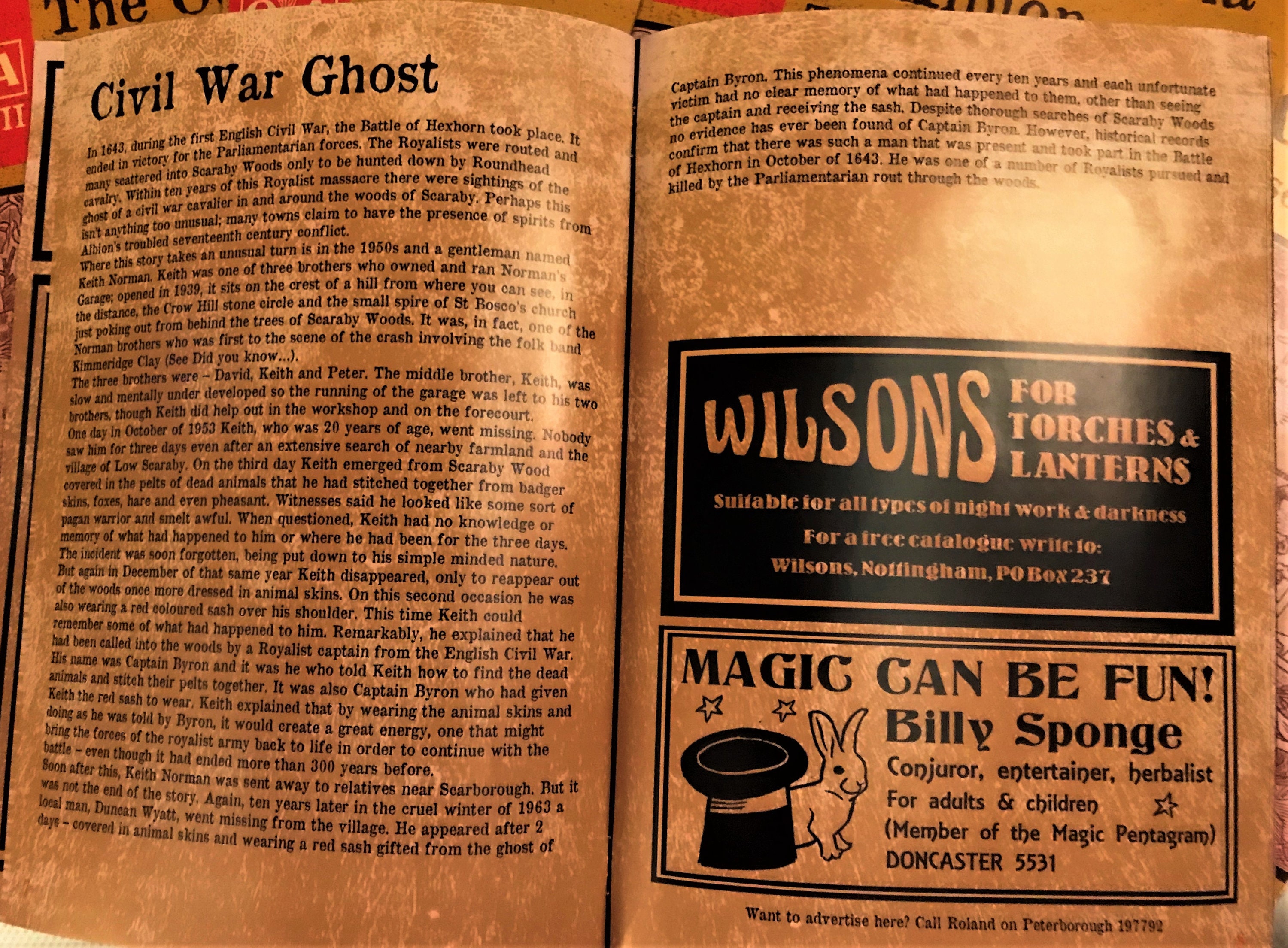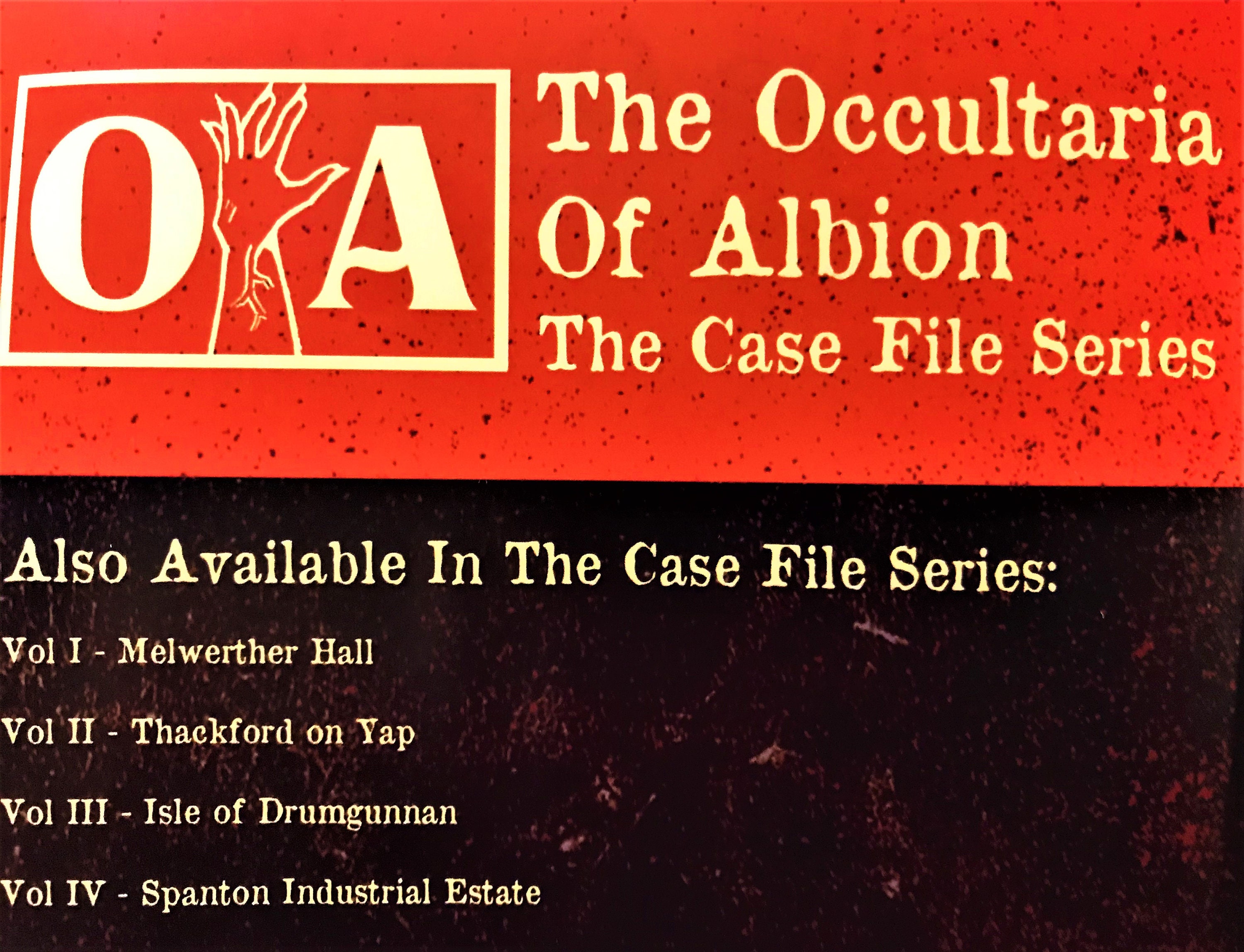 The Plastic Richard Daniels and illustrator Melody Clark bring to you Volume 7 of The Occultaria of Albion, in which the damned and dusty files of Low Scaraby are opened, releasing a howl of unsolved mysteries and oddities.

From time loops to satanic tapestries, this Zine details the hidden, haunted Lincolnshire village of Low Scaraby.

Written by author and performer Richard Daniels, and designed and illustrated by Melody Clark, The Occultaria of Albion is a fictitious and famed partwork magazine series devoted to the weird and unusual. This edition comes to you in conjunction with genuine independent publisher, Plastic Brain Press.

This sixteen page, full colour Zine is printed professionally on 130gsm satin paper and posted within 1-3 business days via Royal Mail postage services!

To read more about Low Scaraby, be sure to check out Too Dead For Dreaming, a collection of short stories by the Plastic Richard Daniels!