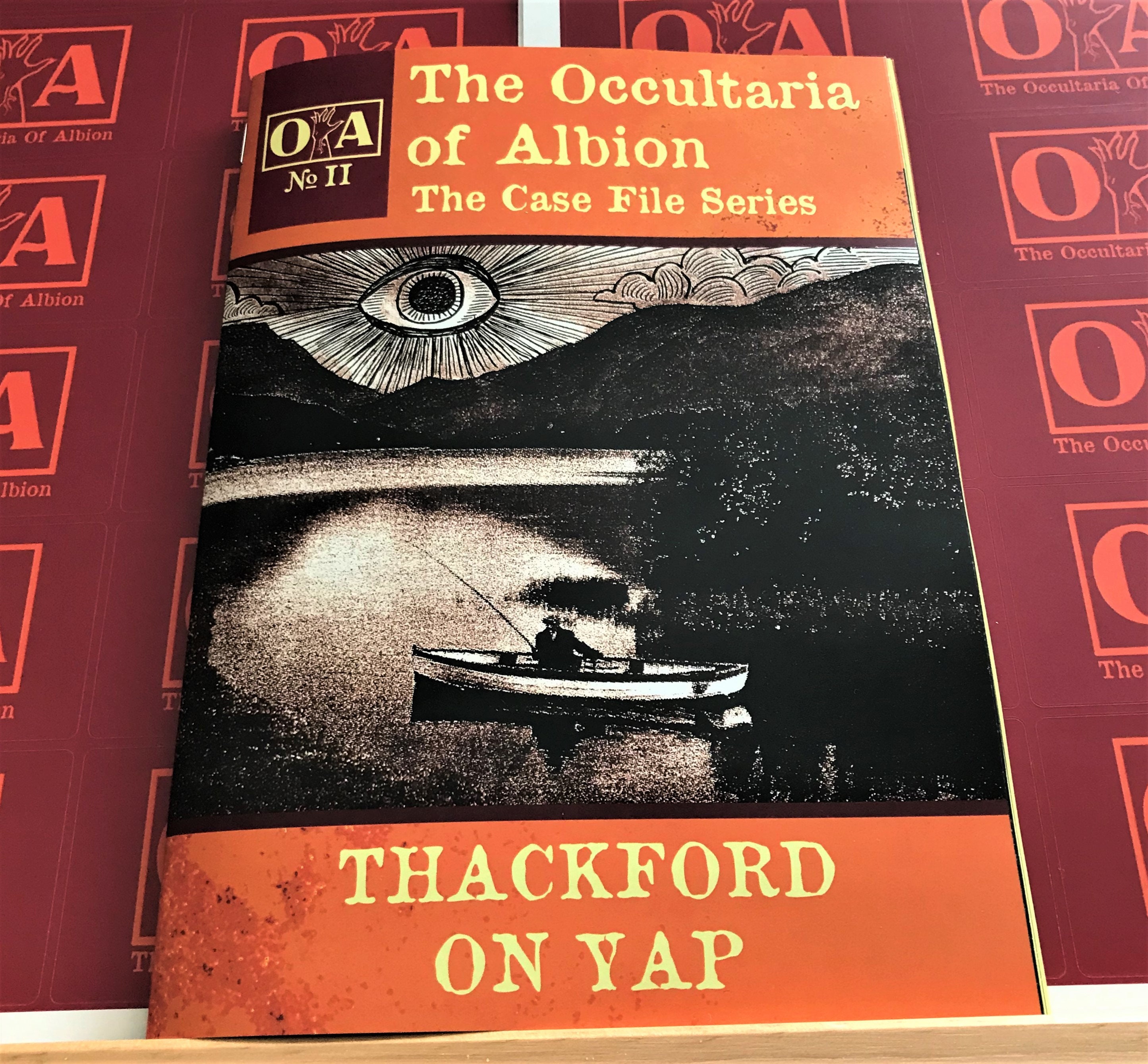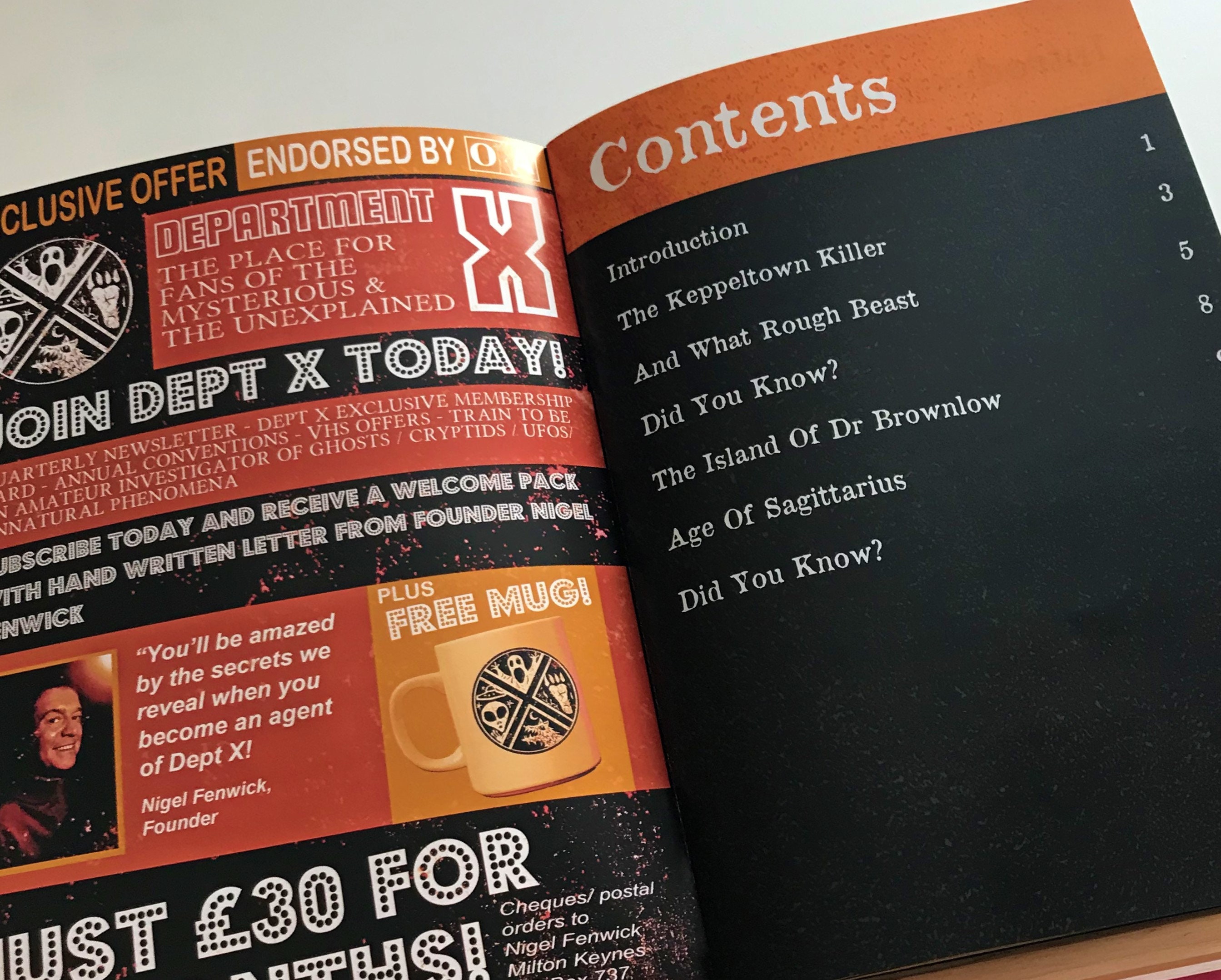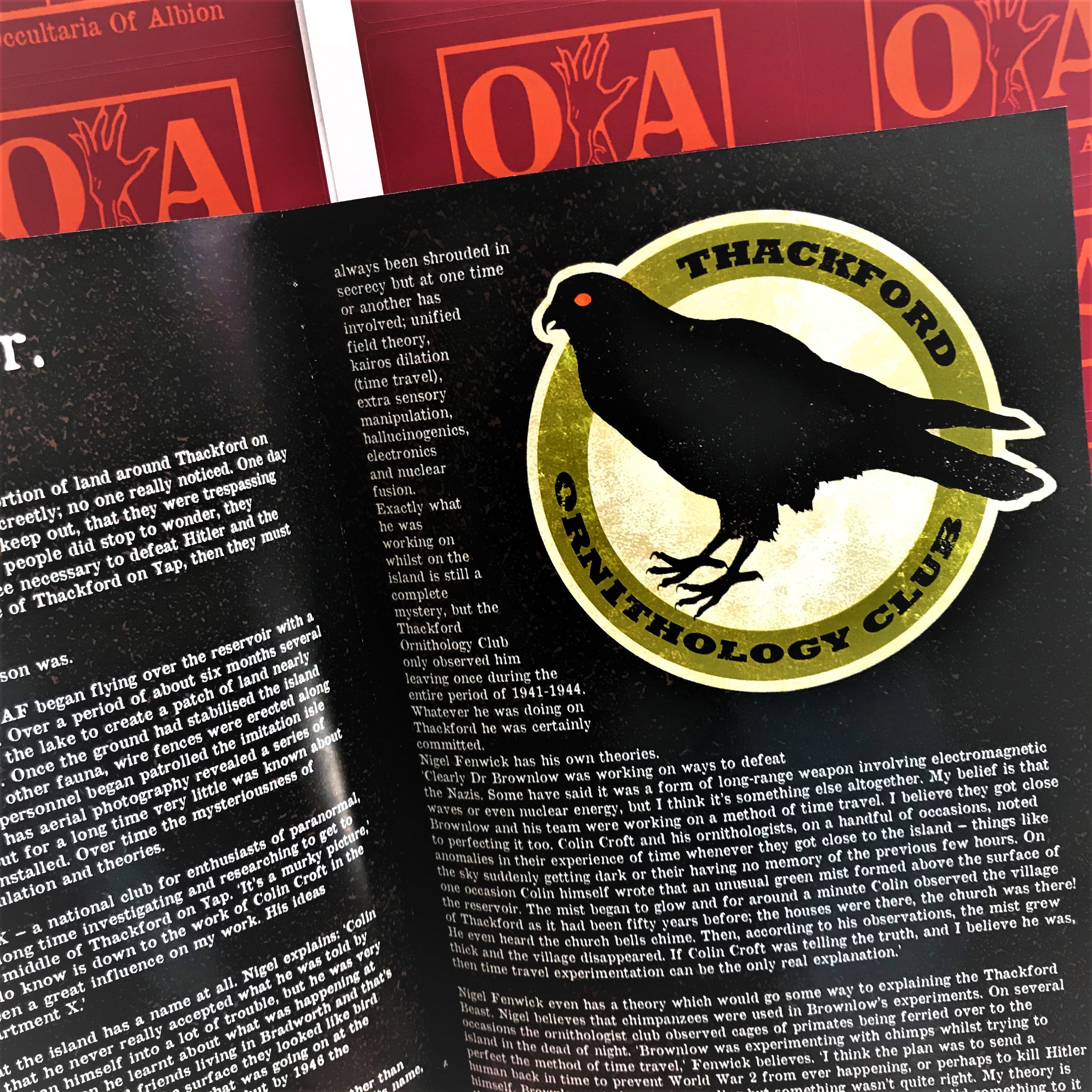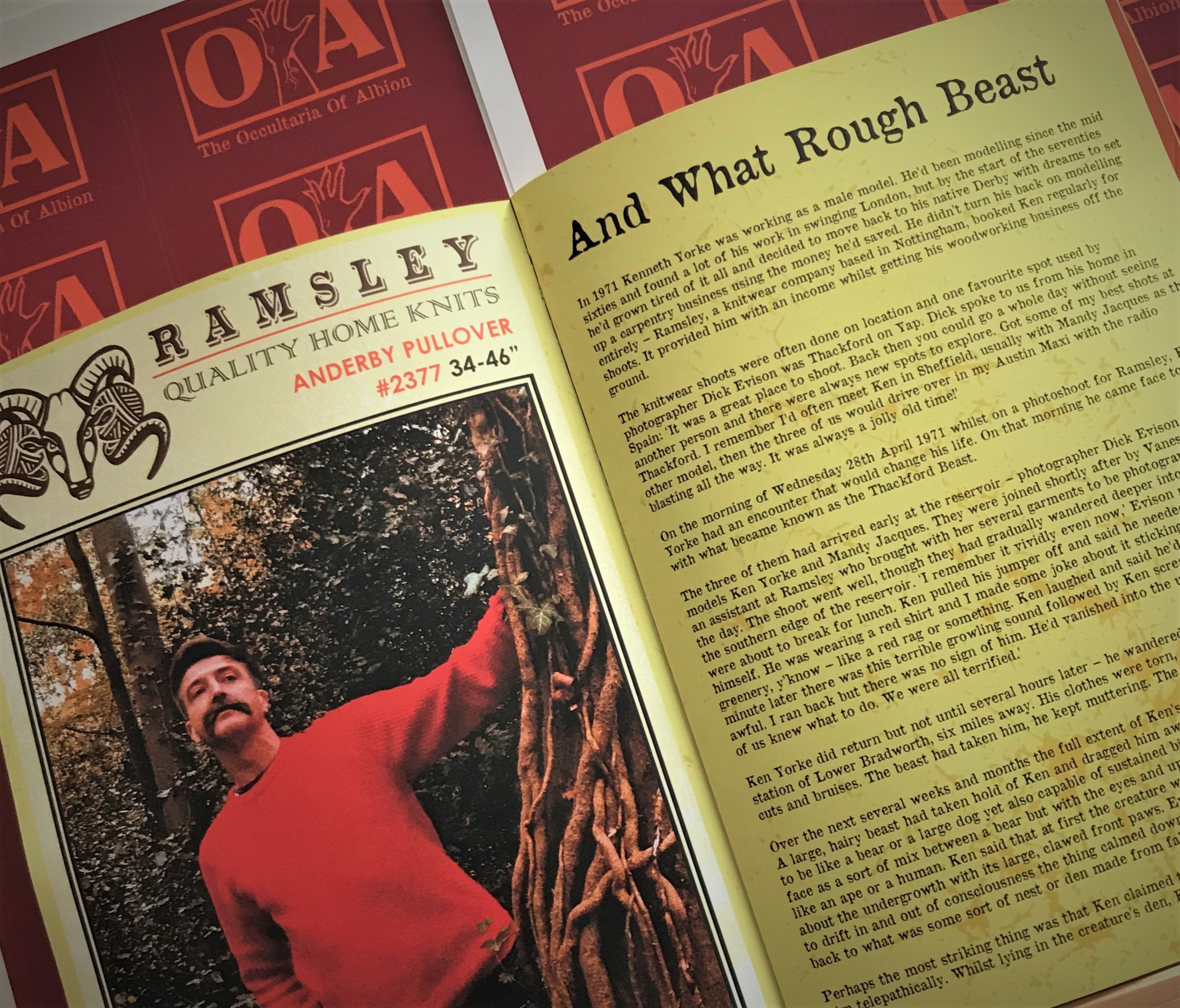 The Plastic Richard Daniels and illustrator Melody Clark bring to you Volume 2 of The Occultaria of Albion, a partwork series recovered and re-published for inquisitive and exploratory minds!

For this installment, The O.A heads to Thackford On Yap , a reservoir hidden within the Peak District National Park. While this area of Albion may seem picturesque and peaceful, beneath Thackford On Yap's waters there is darkness, death and the demonic! From murder to monsters, The Occultaria Of Albion uncovers and examines the strangest and most sinister case files, all with no life jacket or packed lunch.

Written by author and performer Richard Daniels, and designed and illustrated by Melody Clark, The Occultaria of Albion is a fictitious and famed partwork magazine series devoted to the weird and unusual. This edition comes to you in conjunction with genuine independent publisher, Plastic Brain Press.

This fifteen page, full colour Zine is printed professionally on 130gsm satin paper and posted within 1-3 business days via Royal Mail postage services!

VOLUMES 3-7 ALSO AVAILABLE!