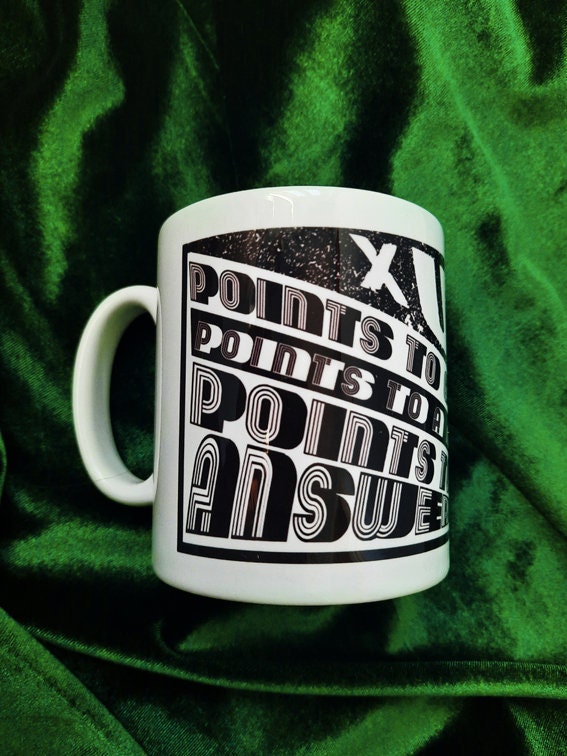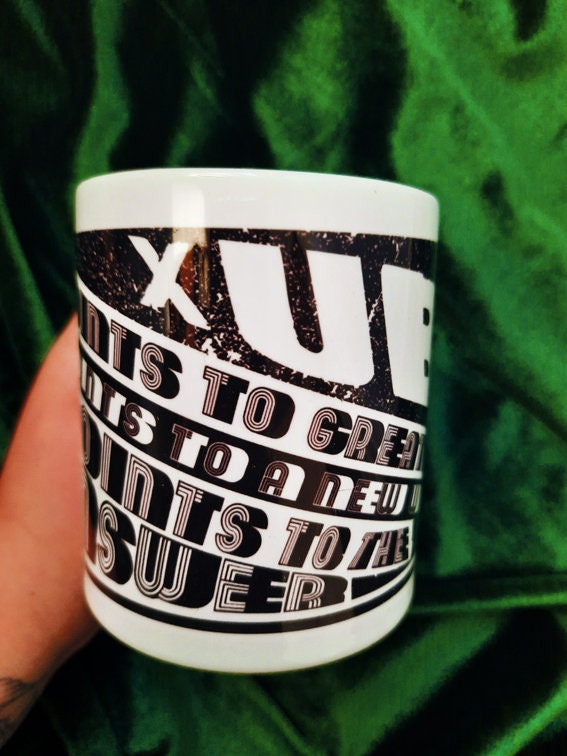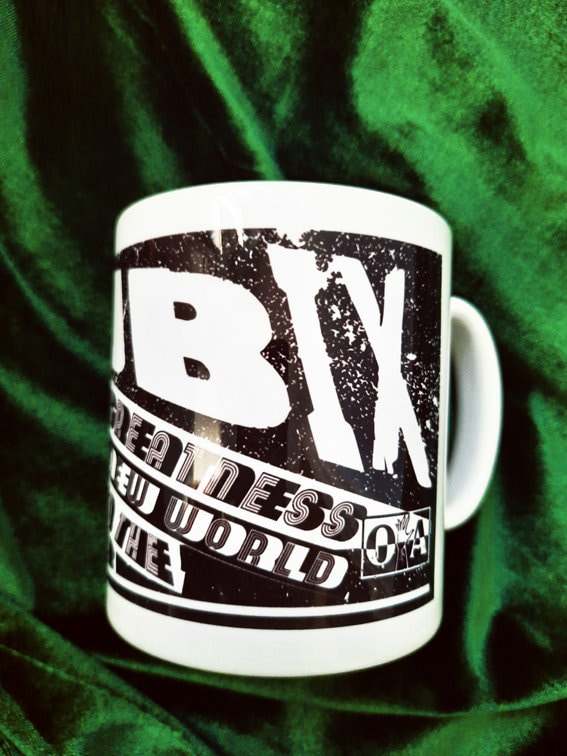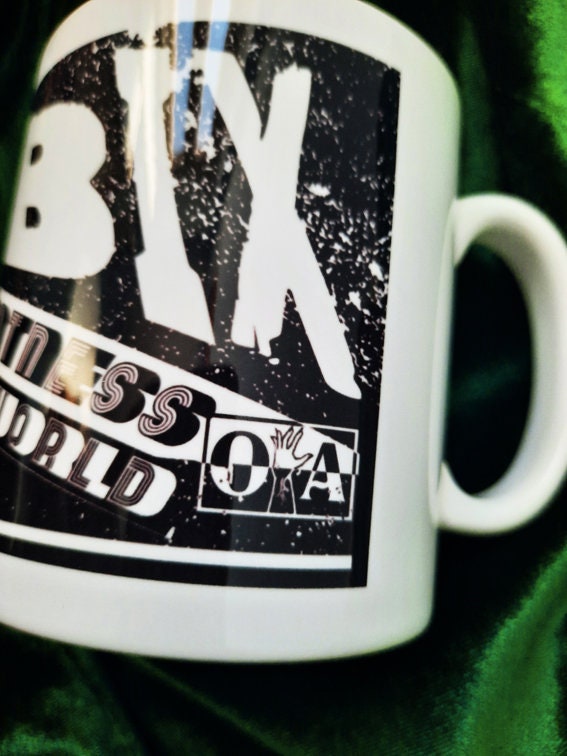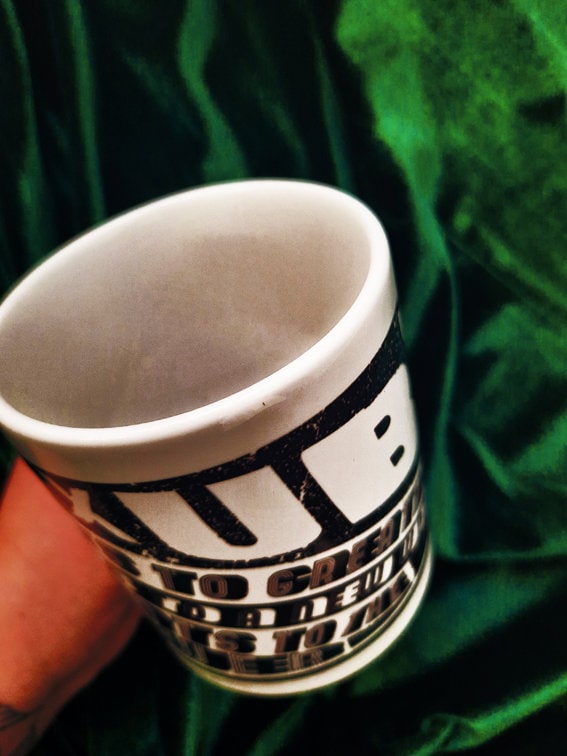 Presenting, the mug for the discerning O.A reader and follower of The Temple Of Xubix! The Temple Of Xubix was a movement like no other, led by the mysterious Rowland Loveday. To learn more about The Temple Of Xubix, be sure to check out the Occultaria Of Albion Case Files volumes One (Melwerther Hall) and Four (Spanton Industrial Estate). This mug features the iconic XUBIX logo and its tantalisingly tempting tagline, XUBIX Points To Greatness / Points To A New World / Points To The Answer.

Glossy photo quality finish
Dishwasher & microwave safe
Height 9cm, diameter 8cm
Print area: 20.15cm wide, 8cm high
Capacity 10oz

This mug is printed using a third party UK based company, so can take up to two weeks (at most) to arrive, longer for international orders, and exclusive of any postage delays due to the festive season and current pandemic. All orders are posted using Royal Mail First Class postage services!